Source: Biocote
Recently there has been a lot of interest in phone/device case manufacturers putting antimicrobial additives into their portfolio of products. You may be wondering why are they doing this, how does it work and is it effective against viruses?
But before we dig in, lets go back to the basics.  
First things first – what are antimicrobials?
Antimicrobial pesticides are substances or mixtures of substances used to destroy or limit the growth of microorganisms, whether bacteria, viruses, or fungi - many of which are harmful - on inanimate objects and surfaces.1
Are these long-term antimicrobial products useful against coronavirus?
No, they aren't.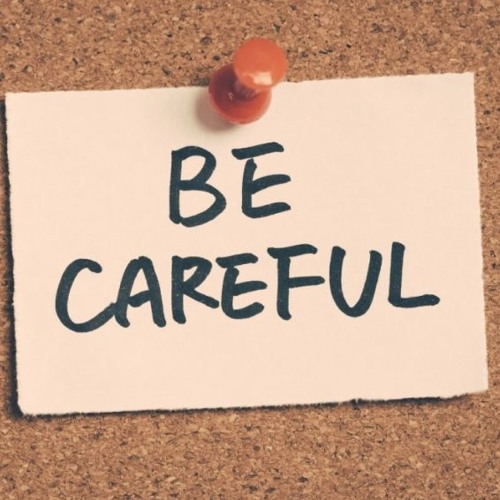 Source: SNDCDN
While there are many claims from material suppliers on the benefits of their antimicrobial additives, to the best of our knowledge at this time, no suppliers or manufacturers of the antimicrobial additives claim to be effective at killing viruses.
Recently, there has been a lot of interest in getting approvals for residual efficacy claims (i.e., claims that a product provides an ongoing antimicrobial effect beyond the initial time of application, ranging from days to weeks to months). There is significant desire from stakeholders and the public for products that are continuously active and can provide efficacy in between regular cleaning and disinfection. These products may reduce the level of re-contamination on high touch surfaces.
EPA has not evaluated the efficacy of any products claiming long-lasting efficacy against viruses; and, therefore, there are no EPA-registered products with label claims that they are effective against viruses over the course of hours to months (i.e., "residual" or "long lasting" efficacy claims).2
What are these antimicrobial products claiming to work on, then?
There are some antimicrobial pesticides that EPA calls "materials preservatives" that can be incorporated into articles. Known as "treated articles," these plastics, textiles or other materials are treated with, or contain, a materials preservative to protect the article itself from mold or bacteria that can cause odor, discoloration or deterioration. 
For example, durable antimicrobial coatings only allow product claims of inhibiting odor-causing bacteria, mold, and mildew, excluding any claims regarding food-borne illnesses and disease-causing bacteria.
Therefore, these products are only approved to prevent odors, staining, or deterioration caused by select microbes on surfaces. They cannot claim to improve or protect public health.
So currently, the only EPA-registered products claiming long-lasting effectiveness are limited against control odor-causing bacteria on hard, non-porous surfaces, and there are no EPA-registered products that claim long-lasting disinfection.
Treated articles cannot claim that they are effective against viruses and bacteria that cause human illness. This means that they are not appropriate for controlling COVID-19.
According to Microban, the world leader in antimicrobial technologies and odor control solutions, their built-in antimicrobial technologies are effective against a plethora of product damaging microbes, but are not currently proven to have any antiviral properties when built-into products.3 Microban claims that the active technology itself may be effective against viruses in pure state, but not when incorporated into a product.  
Under FIFRA, all pesticide products (including antimicrobials) must be registered with the EPA prior to sale, distribution, or use. There are currently no antimicrobial products that are registered with the EPA so they cannot make claims of efficacy against the novel coronavirus.4
With this being said – what is the most effective way to safely clean my surfaces?
You should clean and disinfect frequently touched surfaces using an EPA-registered disinfectant on the EPA List N. The EPA List N is a comprehensive list that the EPA expects for all products on it to kill the Coronavirus SARS-CoV-2 (COVID-19) when used according to the label directions.5
Source: Facility Executive
For those who want to learn about the EPA List N check out our blog article here. 
Can I clean my device in a Catalyst case with approved disinfectants on the EPA List N?
Yes! Catalyst Total Protection Waterproof Cases have been tested to sustain repeated disinfection with 70% isopropyl alcohol and 70% ethanol. These have proven to work against similar coronaviruses like SARS and MERS by a study by the Journal of Hospital Infection.6
Check out how to clean your phone case with our Total Protection range safely here.
Where can I learn more about our research around antimicrobial products being effective against the Coronavirus?
To learn more about the efficacy around antimicrobials check out our full whitepaper 'Are long-term Antimicrobial products useful against Coronavirus?' here
References
Consumer Products Treated with Pesticides https://www.epa.gov/safepestcontrol/consumer-products-treated-pesticides, United States Environmental Protection Agency, (2020).
EPA. Is there anything I can do to make surfaces resistant to SARS-CoV-2 (COVID-19)? https://www.epa.gov/coronavirus/there-anything-i-can-do-make-surfaces-resistant-sars-cov-2-covid-19 United States Environmental Protection Agency, (2020).
Microban. A message from Microban International about Coronavirus (COVID-19) https://www.microban.com/message-about-covid-19 , Microban (2020)
EPA. Pesticide Registration Manual: Chapter 4 – Additional Considerations for Antimicrobial Products. https://www.epa.gov/pesticide-registration/pesticide-registration-manual-chapter-4-additional-considerations United States Environmental Protection Agency, (2020).
List N: Disinfectants for Coronavirus (COVID-19) https://www.epa.gov/pesticide-registration/list-n-disinfectants-coronavirus-covid-19# USA Environmental Protection Agency (2020).
The Journal of Hospital Infection. Persistence of coronaviruses on inanimate surfaces and their inactivation with biocidal agents, https://www.journalofhospitalinfection.com/article/S0195-6701(20)30046-3/fulltext Healthcare Infection Society (2020).